On to Belfast
We had a wonderful dinner at Fallon & Byrne on our last night in Dublin. We'd been there 5 years ago on the Fab Food Trails tour, although we just went to the wine cellar and shopped.
We took the train from Dublin to Belfast… with a "side" bus to finish the trip because they are working on the train lines. The Hilton Belfast hotel is just across the street from the train station. It was (of course!) raining when we arrived, so we put Stephen into a cab with all of the luggage and the rest of the group walked.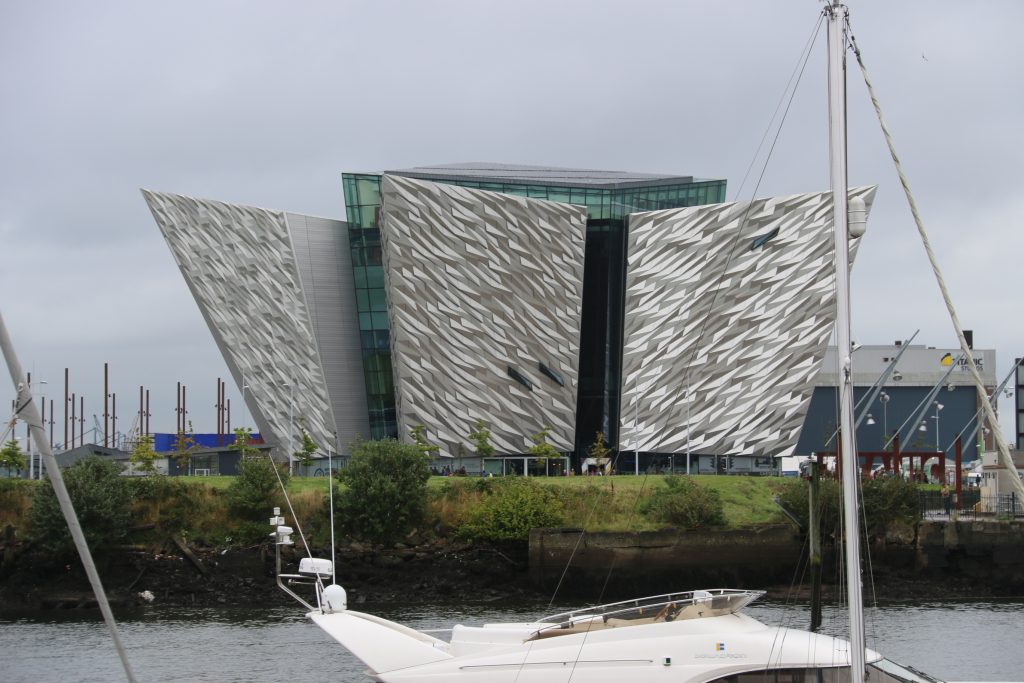 The next day we went to the Titanic Museum, which was a nice walk along the Lagan river. There were several interesting historical posts along the fence, as well as fantastic #GlassOfThrones artwork along the way (see here for more details).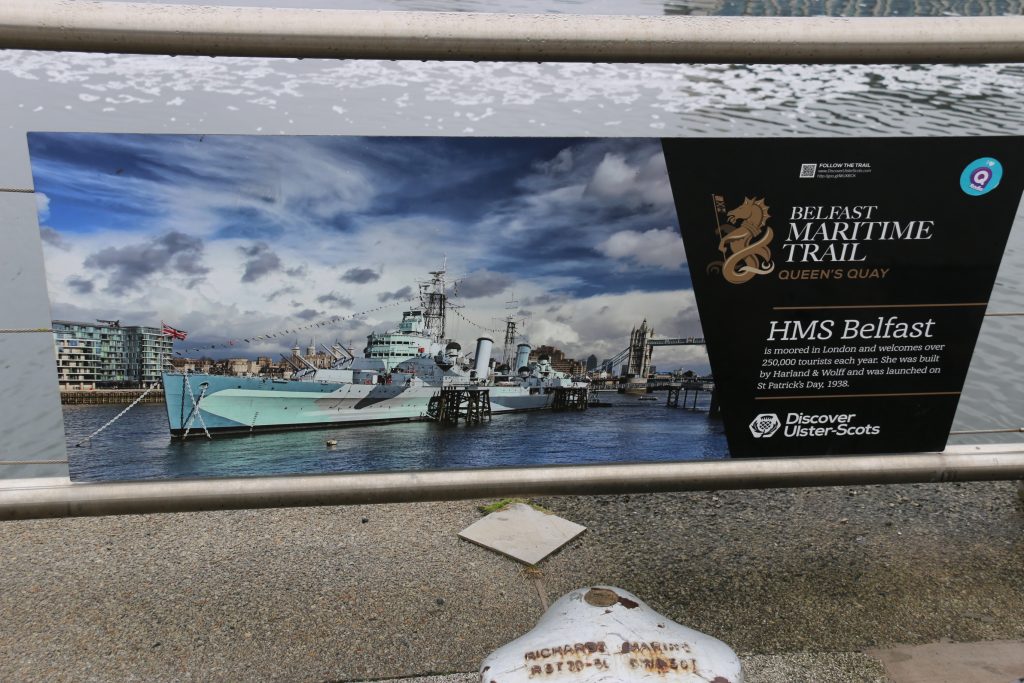 I hadn't realized just how big and busy a port Belfast was. Nor had I realized that they have been one of the premier ship building locations for 200 years. Harland & Wolff were premier shipbuilders, and then branched out into wind turbines and other newer technology in the early 2000s. Unfortunately, they declared bankruptcy about a week before we arrived. There are two huge hoists that dominate the Belfast skyline, known as Samson and Goliath, marked with H&W and used to move ships and other large objects.
I strongly recommend visiting the museum, and suggest you allocate at least three hours to go through all of the exhibits, especially going to see the SS Nomadic, which was one of the tender ships paired with RMS Titanic. Nomadic has been refurbished as she was in 1912, although she is in permanent drydock.