After years of prep, and some very frantic work through July and early August, we finally got to the day:  August 16th,
Worldcon 76 in San Jose
.

We left home to travel 3 miles to the Fairmont hotel, our base during the convention, on Wednesday.  Everyone spent Wednesday setting up things like Program Operations (ProgOps), getting signs in place, and opening Registration for those who were pre-registered. Despite our best efforts, a few signs were missing and we were making things on the fly.  And once we saw how the crowds were moving and the rooms they kept asking us how to find, we made a few more directional ones.  One of the SJCC staff thought our idea for one was so good he was taking it back to management! Thursday afternoon the registration line was so long that I was walking the line to find my program participants so that they could get to their panels on time.  And I ran into my in-laws.  It was their first Worldcon, and we gave them their memberships for Christmas two years ago!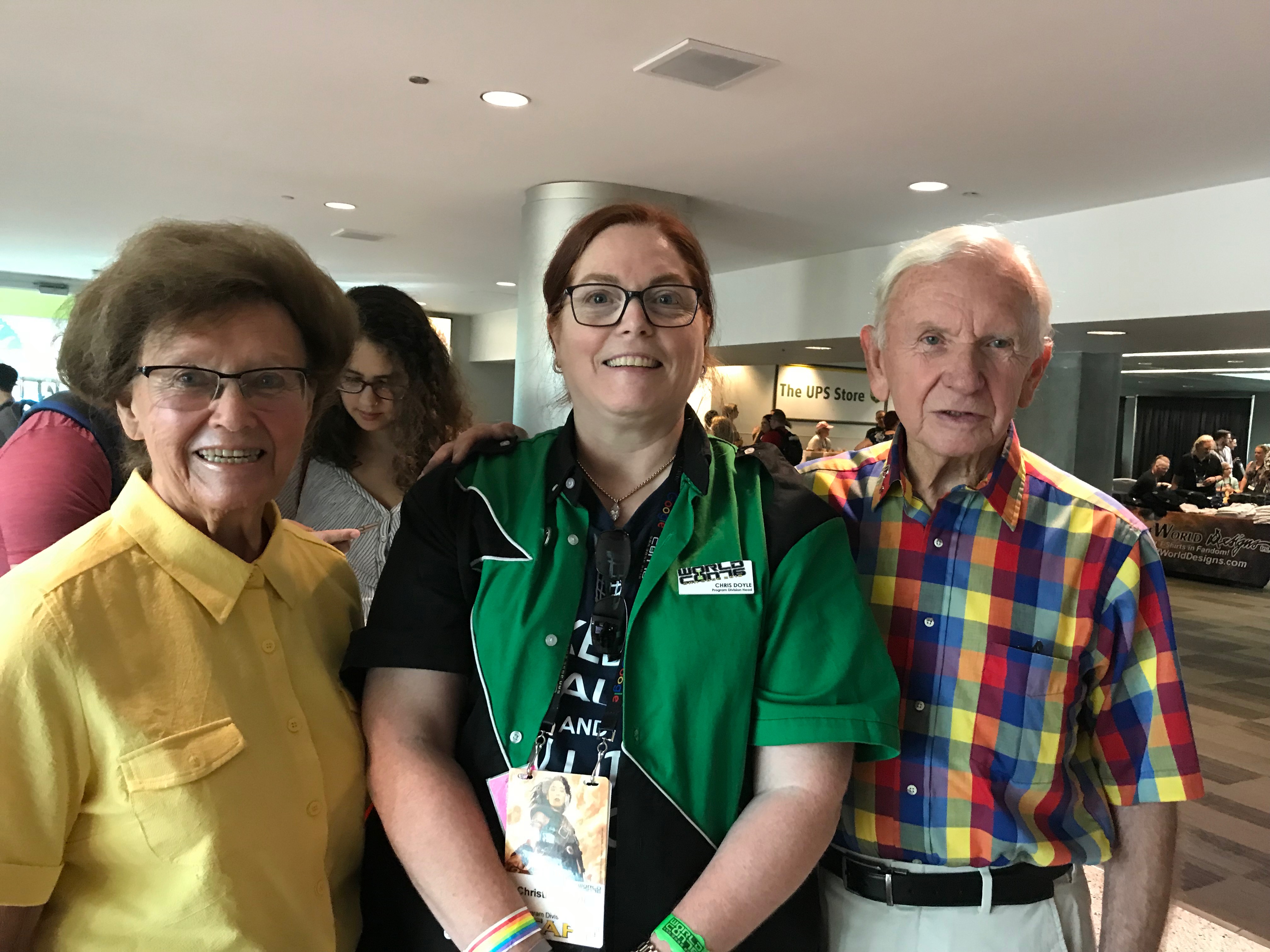 The biggest problem when you're running the convention is that you don't get much of a chance to actually participate in the convention.  But there were a few highlights:
having a chance to meet and work with all of the MexicanX Initiative participants.  They were universally friendly, professional, and willing to dive in wherever needed.
watching my husband create his own Masquerade entry and enter his first Masquerade competition.  He's now gotten the bug and understands why most costumers are still working on things until the very last minute.
seeing N.K. Jemisin make history, winning her third consecutive Best Novel Hugo award, for The Stone Sky.
Now that it's all done (well, almost, still a few loose ends to wrap up), we're back to normal at home, working on the next set of Dueling Deadlines
TM
.